The Urban Hotel Minami kusatsu is located on the turnabout in front of JR Minami kusatsu Station,
so you can walk here in no time at all. Kyoto Station can be reached in about 17 minutes,
giving guests a perfect location for sightseeing in both the Lake Biwa area and Kyoto.
Rooms


Rooms feature a minimalist decor that pursues security and functionality.
A world renown Simmons bed and soft indirect lighting ensure you a good night's sleep.
Lounge & Restaurant
Tea Lounge & Bar

Lavender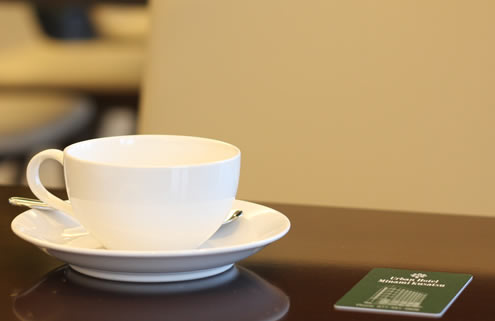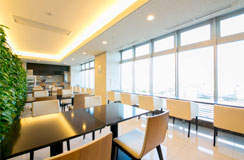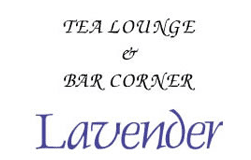 Lavender serves both coffee and alcoholic beverages.This place can use for resting place as well.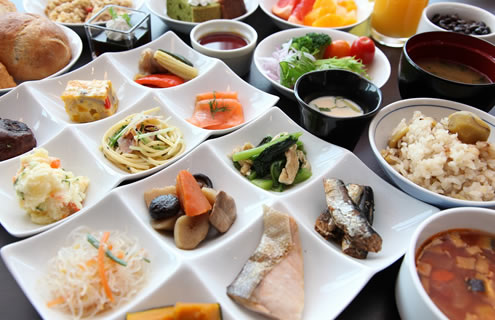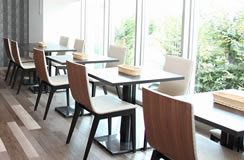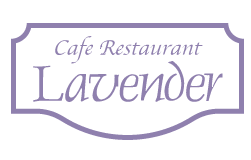 In Cafe-Restaurant Lavender, We serve breakfast buffet, lunch services, cafe menus, and alcohol menus. Please have a great time in composed cafe with good foods.
Sightseeing Nearby
From the hotelAbout 90 min by car and boat

Found in the northern end of Lake Biwa, this small island is home to Hogon-ji Temple. It is popular as a spiritually enlightening place.

From the hotelAbout 65 min by train

Built by the Ii Clan, this castle is surrounded by moats and the castle town that retains histric atmosphere.

From the hotelAbout 50 min by car

One of the three most prominent temples on the eastern side of Lake Biwa, the temple is a beautiful place to enjoy the autumnal foliage in fall.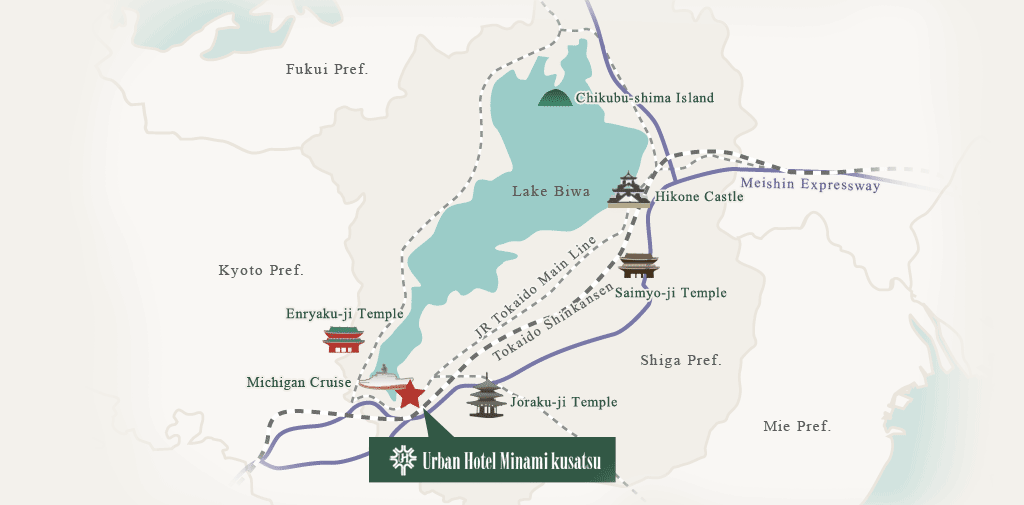 From the hotelAbout 40 min by car

The cluster of Buddhist temples on Mt. Hiei that has a history going back to the Heian period (over 1200 years).

From the hotelAbout 20 min by car

This ship offers views of Lake Biwa and the surrounding shores, which is very gracious.

From the hotelAbout 25 min by car

One of the three most prominent temples on the southern side of Lake Biwa, the main hall and 3-tier pagoda are designated National Treasures of Japan.
Access
Click the [+][-] buttons in the lower left to zoom in/out. Click and hold to drag the map.