Faq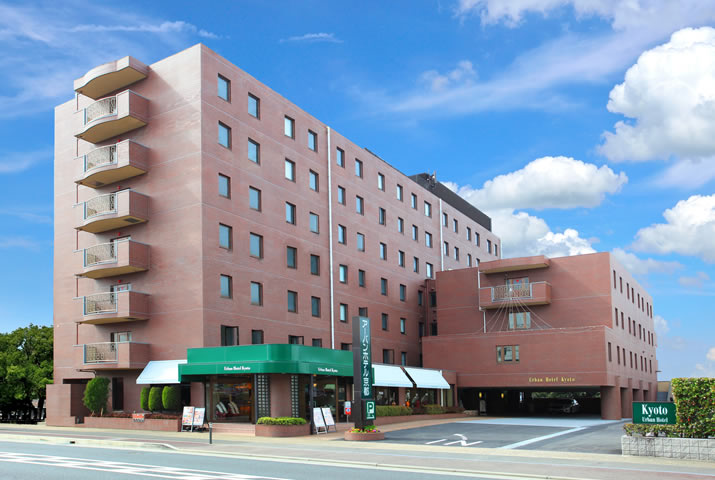 Faq


Can I smoke anywhere inside the hotel?

Smoking is not permitted anywhere inside the hotel. Smokers are kindly asked to smoke only in the designated smoking area outside the first-floor entrance, or the area inside the restaurant on the first floor.


Do you have non-smoking/smoking rooms?

All guestrooms are non-smoking rooms.
Can I pay by credit card or electronic money?

The hotel accepts payments by Diners, Amex, JCB, Visa, UC, UFJ Nicos, DC, Master, Saison, Aeon, JAL and other credit cards. E-moneys accepted are debit cards, Edy and iD.
Can I pay in advance?

Advance payments can be made by bank transfer, or by visiting the hotel in person (cash or credit card). Please contact the hotel for details if you prefer to pay in advance.
Do you offer early check-in and late check-out?

Check-in and check-out times can be extended by the hour, and are charged at 1,000 yen (without tax) per additional hour. If you check out after 15:00, you will be charged the room rate for an extra night.
Are there any cancellation charges?

The following cancellation charges apply:
- Non-arrival without notification: 100% of room charge
- Cancellation notified on the day of expected arrival: 80% of room rate
- Cancellation notified on the day before the expected arrival: 20% of room rate
Can I be put on a waiting list until a room becomes available?

No, we do not keep a waiting list. Please check back by telephone or other means for room availability.
Does the restaurant accept reservations?

The restaurant accepts reservations between 11:30 and 12:00 for lunch, and during café and bar hours. The restaurant does not accept reservations for breakfast. Your reservation will be canceled if you fail to arrive within 15 minutes.

If you would lile to make a reservation, please call to +8175-647-0606.
When you book, please tell us the following details;
1, date
2, name
3, time
4, persons
5, tellephone number or email address
Does the restaurant accept credit card and electronic money payments?

Café Restaurant Lavender honors MUFG, DC, UFJ NICOS, Visa, Master, JCB, Amex, Diners, Discover, and China UnionPay.
E-money payments by Rakuten Edy, QUIC pay, Apple Pay, iD, Suica, ICOCA, SUGOCA, Nanaco, WAON, PASMO, Kitaca, Alipay, Hayakaken, Manaca, Nimoca, and Tolca are also welcome.

Can I reserve tables for groups, hire the whole restaurant, or order full-course meals?

The restaurant can be hired for parties of 50 persons or more.
The restaurant also welcomes post-wedding parties, school reunions, and other parties, and will be happy to make menu suggestions tailored to your budget.
Full-course meals are available by reservation for a minimum of four persons.
- Course A: From 3850 yen per person
- Course B: From 4400 yen per person
- Course C: From 5500 yen per personThe following are also available for parties of 20 persons or more:
- Main dish plus half-buffet: 2200 yen or 2750 yen per person
- Buffet: From 3850 yen per personPlease contact the restaurant for details.

Can I park my car for free?

Yes, you can. It is free to park while you have a lunch. Underground parking is also available.
What features on your menu?

The high-quality breakfast buffet comprises more than 60 items.
The lunch buffet includes menu items freshly prepared using carefully selected ingredients.
During café and bar hours, we offer a wide selection of soft drinks and alcoholic beverages such as draft beer, red and white wines, highballs, cocktails, and sours.
Brick-oven bread, rice from venerable Kyoto rice purveyor Hachidaime Gihey, and items prepared to order by chefs in the open kitchen are among the highlights of our high quality buffet.

What other services are available?

Café Restaurant Lavender is a non-smoking restaurant. It has a designated smoking space.
Free WiFi is available.
Diners with young children are very welcome. Highchairs are available.

Dose the hotel have the piont card?

Yes, the hotel has. You can make a point card for free. Whenever you have a lunch, you can get 1 point.

You can get a discount 500 yen, when you collect 5 points.
If you loose the point card, you will have new one.
Do the guestrooms have Internet connection?

Free Wi-Fi and high-speed wired LAN connection are available in all guestrooms for use with guest devices. The hotel does not rent personal computers to guests.
Free Wi-Fi is available with no passward.
What in-room amenities do you have?

All guestrooms have towels, shampoo, conditioner, body wash, shaving kits, a hair brush, a hair dryer, and sleepwear.
Does the hotel have on-site parking?

Yes, we do. Parking a regular car from check-in to check-out costs 1100 yen per vehicle.
A truck or larger vehicle costs 2200 yen per night, or 3300 yen per night to park, depending on the vehicle size.
Please inquire beforehand if your vehicle is a truck, or has a height of 2m or more.
When on-site parking spaces are full, guests may be directed to off-site parking spaces nearby.
What items are available to rent?

Irons, ironing boards, wheelchairs, trouser presses, and sewing kits are available, subject to availability, from the front desk.
Does the hotel have a large public bath on-site?

No, the hotel does not have a public bath.
Does the hotel have a loyalty program?

The hotel has a loyalty program where members can earn reward points on hotel purchases, which can be redeemed for future hotel purchases. Please ask for details at the front desk.
Is there a convenience store nearby?

There is one directly opposite the hotel. Please use the zebra crossing when crossing the road.
Does the hotel entrance close at night?

No. Guests are free to leave and arrive at any time, and the front desk is opened 24 hours a day.
Can I send/receive fax messages?

Yes, please ask at the front desk. Fax messages can be received free of charge. A fee is required for sending a fax message.
Do you have room service (in-room dining)?

No, we do not offer in-room dining.
A selection of beverages is available from vending machines on the third and sixth floors of the hotel.

Do you have laundry service?

Yes, we do. Please bring your laundry to the front desk before 9:45 in the morning for it to be ready by 18:00 the same day. Laundry service is not available on Sundays or Japanese public holidays, Golden Week, the year-end and New Year period, and the Bon Festival. The hotel also has coin-operated washer-dryers for guest use.
Can I send luggage/parcels from the hotel?

Yes, the hotel can arrange luggage/parcel delivery services (by Yamato TA-Q-BIN unless otherwise specified), both freight-collect and freight-prepaid.
Can I send clothes and other personal items to the hotel ahead of my stay?

Yes, you can. However, the hotel cannot receive luggage/parcels containing perishable, breakable or valuable items.
Please send your luggage/parcel to the following address stating your reservation name (name of the person staying), check-in date and time:

Urban Hotel Kyoto
4-59 Fukakusa Nishiura-cho, Fushimi-ku, Kyoto 612-0029

Can I bring my pet?

No, we cannot accommodate pets. Assistance dogs (guide dogs, hearing dogs and service dogs) are welcome.